Adult Classes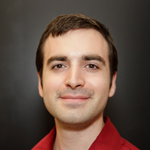 Russ Leonard
A1-1, Saturday
Russ Leonard graduated with a degree in German Studies from Montana State University in Bozeman and has also studied Education at Washington University in St. Louis. He now lives in St. Louis where he grew up. In addition to German, Russ has also studied Latin, Homeric Greek and Italian. In addition to teaching, Russ works as a musician and composer.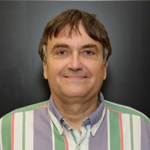 Joachim Faust
A1-1, Thursday
C1, Saturday
Joachim Faust comes from Mainz, Germany. He holds a Ph.D. in Slavic Languages and Literature from the University of Kansas. Joachim loves languages and speaks Russian, Polish, French and others. He is interested in the humanities, history, philosophy, and intercultural affairs.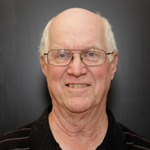 Dennis Krueger
A1-2, Thursday
Dennis Krueger comes from St. Louis and holds B.A., M.A. and PhD degrees in German Literature. He studied at Notre Dame University, St. Louis University, the University of Freiburg in Breisgau, and at Northwestern University. Dennis taught German at the college level for eight years and is fluent. He is a retired potter, amateur furniture maker and is interested in Archaeology, Paleontology and the history of Science. Dennis has 7 stepchildren and 13 grandchildren.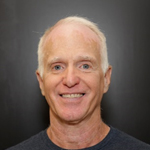 Tim Grotrain
A1-2, Saturday
Tim Grotrain's home is St. Louis. He has a B.A. in German Literature from the University of Missouri St. Louis and a M.A. in Fine Arts from Fontbonne University in St. Louis. Tim has also studied at the Defense Language Institute in Anacostia Park, Maryland. He likes to participate in physical fitness activities including hiking and biking and is also interested in gardening.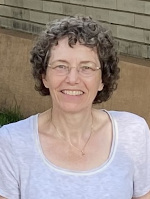 Carmen Freeman
B1-1 and B1-2, Saturday
Carmen Freeman is from Heidenheim in Baden-Württemberg, Deutschland. She holds a Ph.D. in Food Technology from the Technological University of Munich-Freising, and spent 9 years working for an international company making flavors for food. Since 2003, Carmen has been teaching at the German School and has also served as its principal. She is currently the adult lead teacher. In addition to English, Carmen also speaks French. Her favorite hobbies are gardening with native plants, practicing the guitar, reading biographies and knitting.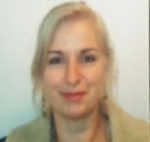 Andrea Steinebach
B2, Saturday
Andrea Steinebach was born and grew up in the Westerwald region in Germany. She studied English and French in Koblenz and worked as a foreign language correspondent for over 10 years in Germany before moving to France. For 17 years she lived in the south of France near the Mediterranean, studied tourism in Narbonne/France and worked as a tourist office manager. Since 2010 she has been living in St. Louis, where she completed a BA in Cultural Science with a focus on German Literature and History from the "Fern Universität" in Hagen/Germany. In addition to that she has been tutoring German and writing about cultural research subjects. Andrea is especially interested in anthropology and religious studies as well as gardening, yoga and meditation.
Children's Classes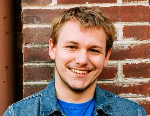 William Willis
T1
William Willis is from Saint Louis, MO and graduated with a B.A. in German and Economics from Saint Louis University in Spring 2017, and will begin pursuing a Juris Doctorate from Saint Louis University in Fall 2017. In Summer/Spring of 2015, he studied at Heidelberg Universität for a semester in Germany, where he passed the Deutsche Sprachprüfung für den Hochschulzugang with DSH-2 (Proficient through C1). He has assistant taught at the German School Association for two years in the '13-'14 and '14-'15 academic years. He hopes to get into International Human Rights law, and has also studied some French, Arabic, and Spanish.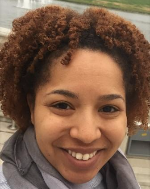 Sarah Harrington
T2
Sarah Smith is the daughter of a German immigrant from whom she inherited her Wanderlust. She is a world traveler who, among other places, has lived in Germany, Costa Rica and Japan. She is fluent in German, English and Spanish and enjoys studying Japanese in her free time. Sarah holds a B.A. in German with a Spanish minor from BYU and earned her M.A.T. from the University of Memphis in 2010. She has been teaching German and Spanish for 9 years and hopes to continue for many more. In addition to teaching, Sarah enjoys DIY and craft projects. She recently married and resides in St. Louis with her husband and their bulldog.
Kevin Logan
A1-1
bio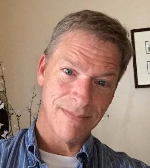 Eric Hasselschwert
A1-2
Eric Hasselschwert is originally from Toledo, Ohio and has taught German in public and private schools for 30 years. He has a B.A. and an M.A. in German Language and Literature from Bowling Green State University in Ohio and also studied Germanistik at the Universität Salzburg. He just retired from the Kirkwood School District. In his free time, he enjoys model building, traveling, bowling, singing, playing the bassoon and working out in the gym.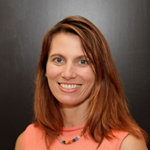 Astrid Block
A2-1
Astrid Block is from Grevenbroich, Germany. She holds an M.B.A. from the Keller Graduate School of Management. In addition to German, Astrid also speaks English, French and Italian. Her interests and hobbies include gymnastics and running.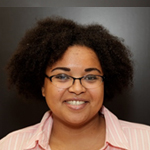 Hannah Dawson
A2-2
Hannah Dawson is from Düsseldorf, Germany. She studied at the National School of Quality Management, Falmouth, Massachusetts and at the Indiana Institute of Technology, Fort Wayne, Indiana. Hannah holds B.S. and M.S. degrees in Quality Systems Management and is working on a Ph.D. in Global Leadership, also from Indiana Institute of Technology. Hannah and her family reside in St. Louis. She likes to spend time with her family, and enjoys overseas travel, music and art, and the outdoors.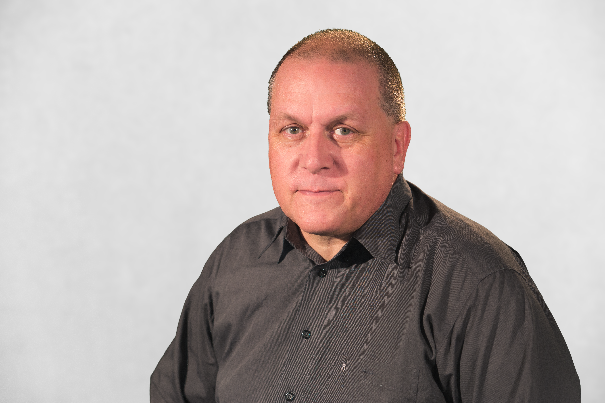 Stefan Landgraf
B1
Stefan Landgraf was born in Germany and grew up in Niedersachsen and Schleswig-Holstein. He has lived in Hermannsburg, St. Peter Ording and Lüneburg. Stefan is certified as an Industrie Kaufmann and has an M.B.A. in Social Economics. He speaks German, English and French. His wife is from St. Louis and they have six children. Stefan worked previously in sales, as a National Sales Manager, but has been the General Manager of StoneTrends LLC, since 2006. Stefan started teaching the A1/A2 children's class at the GSA in 2013 and became a board member in 2016.