Now accepting applications for new teachers
Click here to learn more.
---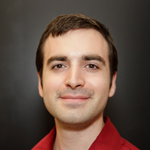 Russ Leonard
A1-1, Saturday
Russ Leonard graduated with a degree in German Studies from Montana State University in Bozeman and has also studied Education at Washington University in St. Louis. He now lives in St. Louis where he grew up. In addition to German, Russ has also studied Latin, Homeric Greek and Italian. In addition to teaching, Russ works as a musician and composer.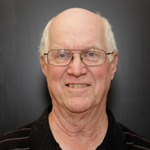 Dennis Krueger
A1-2, Thursday
Dennis Krueger comes from St. Louis and holds B.A., M.A. and PhD degrees in German Literature. He studied at Notre Dame University, St. Louis University, the University of Freiburg in Breisgau, and at Northwestern University. Dennis taught German at the college level for eight years and is fluent. He is a retired potter, amateur furniture maker and is interested in Archaeology, Paleontology and the history of Science. Dennis has 7 stepchildren and 13 grandchildren.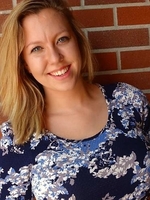 Laura Weis
Adult A2-1, Saturday
Laura Weis comes from St. Louis and holds B.A. in German and a BFA in Musical Theatre. She studied at Nebraska Wesleyan University in Lincoln, Nebraska. She started learning German at North Kirkwood Middle School and Kirkwood High School. After her graduation from KHS, she took a gap year and lived with a host family in Graz, Austria, on an exchange year with the Rotary Youth Exchange. This past year, Laura worked for Bethel in Bielefeld, Germany, where she worked with senior citizens with mental and physical disabilities.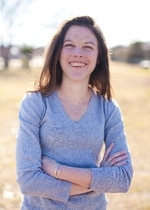 Inka Nisinbaum
Children A2-2, Saturday
Inka Nisinbaum was born in Oldenburg in Germany. In 2009 she and her family moved to the USA. She holds a M.S. in Psychology from the Heinrich-Heine University of Duesseldorf and is a published author in Germany. Her interests and hobbies include reading, spending time with her son and running.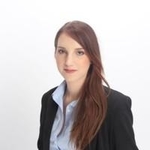 Maria-Noel Schmidt
Adult C1, Saturday
Maria-Noel (Anoushka) Schmidt grew up in Stuttgart, Germany, and graduated with a Bachelor's in Business Administration with University Honors from Lindenwood University. She is currently pursuing her MBA with an emphasis in Leadership. She has her certification for German through the Goethe Institute Berlin and makes annual trips back to Stuttgart to see family and explore more of Germany and the world. She currently lives in St. Charles with her husband, Andrew, and two pugs.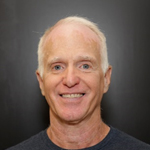 Tim Grotrain
Adult A1-2, Saturday and Thursday
Tim Grotrain's home is St. Louis. He has a B.A. in German Literature from the University of Missouri St. Louis and a M.A. in Fine Arts from Fontbonne University in St. Louis. Tim has also studied at the Defense Language Institute in Anacostia Park, Maryland. He likes to participate in physical fitness activities including hiking and biking and is also interested in gardening.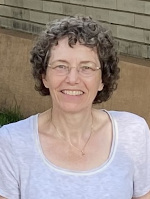 Carmen Freeman
B1-1 and B1-2, Saturday
Carmen Freeman is from Heidenheim in Baden-Württemberg, Deutschland. She holds a Ph.D. in Food Technology from the Technological University of Munich-Freising, and spent 9 years working for an international company making flavors for food. Since 2003, Carmen has been teaching at the German School and has also served as its principal. She is currently the adult lead teacher. In addition to English, Carmen also speaks French. Her favorite hobbies are gardening with native plants, practicing the guitar, reading biographies and knitting.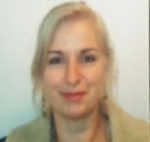 Andrea Steinebach
B2, Saturday
Andrea Steinebach was born and grew up in the Westerwald region in Germany. She studied English and French in Koblenz and worked as a foreign language correspondent for over 10 years in Germany before moving to France. For 17 years she lived in the south of France near the Mediterranean, studied tourism in Narbonne/France and worked as a tourist office manager. Since 2010 she has been living in St. Louis, where she completed a BA in Cultural Science with a focus on German Literature and History from the "Fern Universität" in Hagen/Germany. In addition to that she has been tutoring German and writing about cultural research subjects. Andrea is especially interested in anthropology and religious studies as well as gardening, yoga and meditation.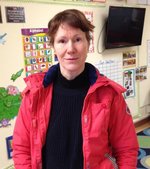 Jessika Miekeley
Children T1, Saturday
Jessika H. Miekeley was born in Berlin, Germany, yet grew up in Rio de Janeiro, Brazil, where she attended a trilingual school (German/Portuguese and English). She studied Fine Art at the Hochschule der Kuenste in Berlin, where she graduated with a Meisterschueler degree. A DAAD (German Academic Exchange Program) grant allowed her to further develop her art at Goldsmiths College in London, where she graduated with a MFA in 2003. Additionally, she has worked as a German tutor since 2009. In her free time she enjoys spending time in nature with her two sons (bilingual), exercising and reading.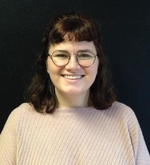 Alaina Applebaum
Children T2
Alaina Appelbaum graduated with a Bachelor of Science in Modern and Classical Languages from Missouri State University. She studied German through middle school, high school, and college; where she studied abroad for a year in Hannover, Germany. She grew up in St. Louis and is now a high school German teacher in Wentzville School District.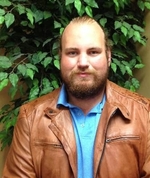 Tristan Druelinger
Children A1-1, Saturday
Tristan Druelinger is studying to teach German and English as a Foreign Language. He has previously worked as a Teacher's Aid in Day Care and as an English Teacher in Heidelberg, Germany. He also works as an After-School Care counselor at a Montessori School in the Saint Louis area. He has known that he wanted to be a teacher since high school. He is also interested in researching educational strategies in the classroom, such as the teaching of foreign language with the use of manipulatives. He is very excited to be your child's teacher this year and to be a part of the Saturday School Family.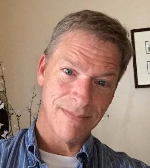 Eric Hasselschwert
Children A1-2, Saturday
Adult A1-1, Thursday
Eric Hasselschwert is originally from Toledo, Ohio and has taught German in public and private schools for 30 years. He has a B.A. and an M.A. in German Language and Literature from Bowling Green State University in Ohio and also studied Germanistik at the Universität Salzburg. He just retired from the Kirkwood School District. In his free time, he enjoys model building, traveling, bowling, singing, playing the bassoon and working out in the gym.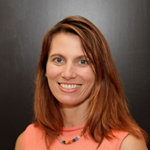 Astrid Block
A2-1
Astrid Block is from Grevenbroich, Germany. She holds an M.B.A. from the Keller Graduate School of Management. In addition to German, Astrid also speaks English, French and Italian. Her interests and hobbies include gymnastics and running.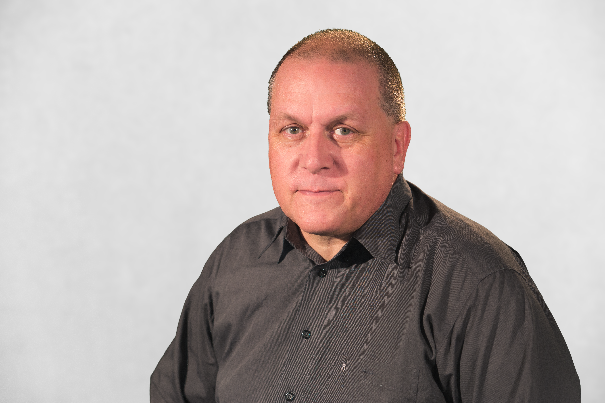 Stefan Landgraf
B1
Stefan Landgraf was born in Germany and grew up in Niedersachsen and Schleswig-Holstein. He has lived in Hermannsburg, St. Peter Ording and Lüneburg. Stefan is certified as an Industrie Kaufmann and has an M.B.A. in Social Economics. He speaks German, English and French. His wife is from St. Louis and they have six children. Stefan worked previously in sales, as a National Sales Manager, but has been the General Manager of StoneTrends LLC, since 2006. Stefan started teaching the A1/A2ha children's class at the GSA in 2013 and became a board member in 2016.