Officers and Board of Directors
The German School Association (Deutscher Schulverein) of Greater St. Louis, Missouri (GSA) is administered by a group of volunteers who are dedicated to running the school. These officers and directors have diverse and vast experience in multiple fields, and they are excited to put their knowledge and expertise to use for the betterment of the school. As a group, they believe that language skills are a key to successful communication and understanding throughout the world, and that teaching those skills to the next generation is essential.
The GSA's seven directors are responsible for establishing the policy and long term strategic planning of the GSA, and also for the election of the GSA's officers. Together, the directors and the officers comprise the executive committee, which implements the school's policy goals and takes care of all administrative functions. The executive committee meets once each quarter, and an annual assembly is held each April, which includes the election of new directors.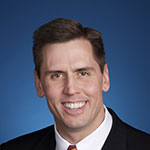 Gregory Strauss, Sr.
President
Greg is Senior Vice President - AB Biotek. He is a second generation American, whose his father emigrated from Berlin in 1952. Also, both of his mother's parents emigrated from Germany to the US in the 1920's. Greg has lived in Bonn and Stuttgart and now speaks German at home with his two children, both of whom are students at the GSA. Greg holds a Bachelor's degree (with concentrations in Marketing and German) and a Master's degree from Washington University in St. Louis. He is also on the board of the St. Louis Sports Commission.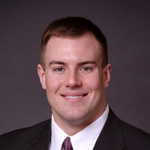 Jim Martin
Vice President
Jim is a shareholder in the commercial litigation department at Polsinelli PC, a 700-attorney law firm with fourteen offices across the country. Jim's grandmother (who spoke German) sparked his interest in the language, and he started learning German while in college, including five months at the University of Heidelberg in Germany. After Jim graduated from law school at the University of Iowa, his two young children reignited his interest in exploring his German heritage. He is currently a student in the Advanced Conversation class at GSA, and his daughter and son both attend the school. Jim is also the President of the German American Heritage Society, and a member of the German Cultural Society.
Diana Beutelmann
Treasurer
Diana obtained a Master in Social Work from St. Louis University and has worked for several nonprofits most recently assisting refugees in the St. Louis area. After marrying into a German speaking family, she enrolled as a student in the German School Association. Her focus is now on making certain that her children learn German as she has several children attending the school. She became the registrar for the German School in 2011 and the controller in 2013. Diana also serves on the board of a homeless shelter as the Chair of the Financial Resources Committee.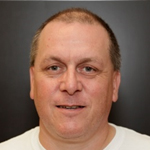 Stefan Landgraf
Secretary
Stefan was born in Celle, Germany.
After his education at the Nordsee-Internat St. Peter Ording (Abitur), followed by BBSII Celle (B.A. Industrial Manager), followed by IHK Lüneburg (Teaching Trainee) and the Universität Lüneburg (MBA, educational equivalent) - with majors in Business Management, Economics, Law and Marketing - Stefan became Senior Vice President of Lüftungstechnik GmbH.
In 2000, Stefan repositioned in the US and became Sales Executive for an international logistics firm.
Consulting with an international client base led to his position as National Sales and Operations Manager for a privately held company for radiant floor heating.
Since 2006 Stefan is the General Manager of StoneTrends LLC, a manufacturer of stone countertops.
In 2013, Stefan started teaching at the GSA the A1/A2 children class and became a board member of the GSA in 2016.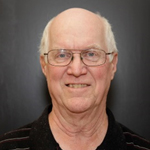 Dennis Krueger
Dennis is a St. Louis native who holds a Ph.D degree from Northwestern University in German literature. He spent his junior year in college at the University of Freiburg and has traveled extensively throughout Germany. He taught at the Catholic University of America in Washington, D.C. and at Jackson State College in Jackson, Mississippi, before changing careers to become a studio potter and ending his career as President of Krueger Pottery, Inc. Dennis has been associated with the German School since 2012. He teaches the A1 class for adults and is enrolled in the Advanced Conversation class.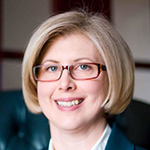 Mistti Ritter
Mistti M. Ritter has spent most of her professional career involved in informal science education including developing and facilitating youth programs, volunteer & event management, and fundraising for unique STEM programs across the St. Louis region. She holds a Masters in Nonprofit Management from Washington University in St. Louis.
Both she and her daughter attend the German School as students, and she appreciates the opportunity to support the school's tradition and growth as a member of its Board of Directors. Her family no longer has any native German speakers living in the U.S, but is fortunate to have many family members in Germany which she has visited several times. Additionally, she is an active member of the German Cultural Society in St. Louis, an avid volunteer at her daughter's public school, and is also a 4-H youth archery instructor.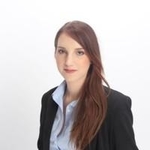 Maria-Noel Schmidt
Maria-Noel (Anoushka) Schmidt grew up in Stuttgart, Germany, and graduated with a Bachelor's in Business Administration with University Honors from Lindenwood University. She is currently pursuing her MBA with an emphasis in Leadership. She has her certification for German through the Goethe Institute Berlin and makes annual trips back to Stuttgart to see family and explore more of Germany and the world. She currently lives in St. Charles with her husband, Andrew, and two pugs.